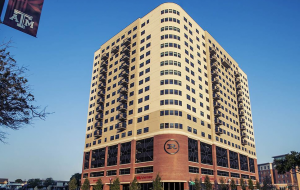 ---
Welcome to the Rise at Northgate blog! Here we will share upcoming events in the College Station, TX area, as well as local restaurants, events, and things to do nearby.
Join our apartment community to experience a number of unique amenities, such as a Skybox fitness center, high-tech study lounge, and a serenity spa. We also offer modern kitchens and high-end, energy-efficient, modern lighting to ensure you enjoy your lifestyle and get the most out of your time at Rise at Northgate.
With a variety of floorplans to choose from, we'll be happy to help find the perfect fit for you. Contact us today to learn more about our apartments and to schedule a tour with one of our team members today!
Be sure to check back often to read about nearby restaurants and places to visit in College Station, TX!