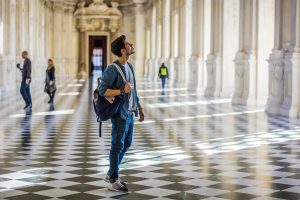 ---
Just thirteen minutes from Rise at Northgate is a destination that strives to preserve and protect natural and cultural history.
It's known as the Brazos Valley Museum of Natural History, and it welcomes thousands of visitors every year.
There is no other museum of its type within one hundred miles of Bryan and College Station, and with more than 3,5000 square feet of exhibition space there is plenty to see including:
The Republic of Texas
The Republic of Texas is an interesting exhibit that focuses on the state's colorful heritage. One of the highlights is Santa Anna's silverware that was taken from his tent at the Battle of Jacinto.
The Mary Terrell
During the 19th and early 20th centuries, the Brazos River was a major transportation corridor. Few boats made for river transportation survived and The Mary Terrell is a notable exception. Built in the North Atlantic fishing craft-style in 1914, it was used to rescue tenant farmers and families from the Brazos River bottomland when periodic flooding occurred. As visitors explore this gallery, they'll see the boat and learn more about her fascinating history.
Cotton Farming in the Brazos Valley
This exhibit tells of cotton farming in the Brazos Valley. On display are authentic tools including cotton gins, planters, and plows, as well as the oldest cotton bale in the world.
The Brazos Valley Museum of Natural History is just one of the cultural attractions that you can enjoy if you call our apartments in College Station, Texas home. Please contact our friendly representatives to schedule a tour where you can see our amenities firsthand.