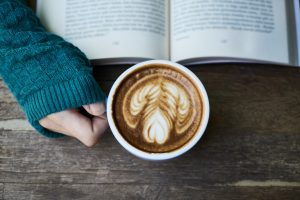 ---
A book lover can't stay away from a bookstore for too long! True, you could go to the college bookstore, but sometimes you need an old novel to read over Spring Break, or need a gift for that bookworm friend. Maybe you want to find one of those little used bookstores that smell like beautiful old books the moment you step inside. If so, here's a list of bookstores in and around College Station.
Half Price Books 1505 University Dr E.
This popular family-owned chain sells and buys new and used books of all types. You can also find movies and music there. Their late hours make it a convenient and fun place to shop for popular reads.
BCS Books & Comics. 701 Inwood Dr, Bryan, TX.
This little shop is worth a stop just for the friendly service and great selection. They also sell board games!
Textbook Solutions. 107 Walton Dr.
Make part of your college career a little less expensive. Rent or buy used textbooks and then return them when you're finished. Easy-peasy.
Barnes & Noble. 711 Texas Ave.
This major bookseller can be major fun for serious book lovers. Spend hours in this store enjoying their huge selection of all things literary.
Cavitt Corner Used Books. 2100 Cavitt Ave, Bryan, TX.
This little old used bookstore will take you back in time. Spend some time to enjoy the atmosphere and search for those treasures that are waiting to be found in this eclectic shop.
Ed's Bookshop. 201 S Main St, Bryan, TX.
Find used and rare books here! They specialize in books about Texas and the West. They also keep lots of 20th-century history and literature on their shelves.
We hope you enjoy your search for the perfect book. We also hope to provide you with the perfect place to live! Contact us today to discuss leasing options.