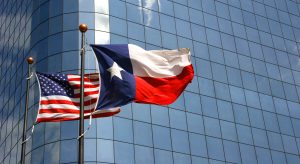 ---
Celebrate Texas Independence Day
If you knew that College Station is located only about 30 miles from "the birthplace of Texas," then you might be a...true Texan--at least in spirit, if not by birth. If this piece of trivia is news to you, then it's time to brush up on your grasp of Texas history. After all, when in Rome, do as the Romans do.
What better way to do that than to visit the Washington-on-the-Brazos State Historic Site during the first weekend in March?
Join many thousands of other proud Texans as they celebrate the adoption of the Texas Declaration of Independence from Mexico which occurred on March 2, 1836, just four days before the fall of the Alamo. This annual festival includes historical re-enactments and arts and crafts. You can also tour the Star of the Republic Museum, Independence Hall, the Barrington Living History Farm, or picnic with your friends among the bluebonnets and mockingbirds.
If you'd prefer to celebrate Texas's birthday in a more rollicking way, then head on over to Navasota, located just about 20 minutes south of College Station on Highway 6, for the sixth annual Texas Birthday Bash. This two-day event will feature a variety of events and activities including a chili cook-off, vendor booths, a wild west shootout, and live music.
Some of the more notable acts this year include Waco native and former contestant on "The Voice," Holly Tucker, Texas country music artist The Cody Bryan Band, and College Station's own singer/songwriter Clayton Gardner. Headlining the festival will be 90s country superstar and Texas native Tracy Byrd.
Become a resident at the Rise at Northgate and you will be right in the center of the action in the Brazos Valley. Contact us to schedule a tour and see what our luxury community has to offer today's active college student.