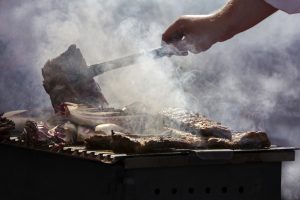 ---
From March 23-25, 2018 Wolf Pen Creek will be hosting the second annual Spirit of Texas Festival, a family-friendly "celebration of all things Texas." The festival's goal is to support charities focused on helping youth. Charities which will receive proceeds from the festival are The Boys & Girls Club of Brazos Valley, Von's Vision, K9s4KIDS, and Mobility Worldwide. The festival also partners with the Mays Business School at Texas A&M University to create educational programs for the children of Texas.
One of the highlights of the festival will be an attempt to set the Guinness World Record for the longest ice cream sundae. If you want to know how big this sundae will be, here's a hint, it will require about 500 gallons of the creamy good stuff!
Of course, you can't try to set a world record for building a sundae without having the chance to compete for a world record in eating ice cream!
Musical entertainment will be available on four sound stages which will feature only Texas musicians of various genres such as country, gospel, jazz, and others.
Habitat for Humanity will hold the "Run for the House 2018" 5K fun run and 2K fun walk during the festival on Saturday, March 24, 2018.
Other events at the festival will include:
a BBQ cook-off with over $10,000 in prizes
a competition featuring 50 food trucks
a trader's market with more than 100 vendors of food, jewelry, photography, and more
opportunities for children to learn about the sciences from Texas A&M students
a children's rodeo
There is no cost to attend the festival but you will be able to purchase food and drinks.
This festival is organized and put on by a large army of volunteers and there are 1000 available positions.
If you are interested in serving the greater community of Bryan-College Station, you can join our little community by contacting us to schedule a tour.