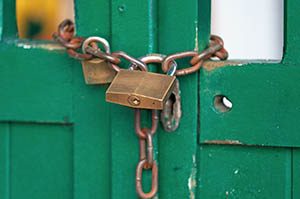 ---
If you're looking for a fun new way to enjoy some downtime with friends, check out some of these unique spots all less than 15 minutes from our community.
Escape Rooms
The concept of locking a group of people in a room together for an hour seems a little strange, but the escape room idea has caught on everywhere. Gather a group of friends or meet some new ones and work together to solve puzzles, find clues, and figure out how to escape from your room before your time is up. An endless array of themed games keeps you coming back for more, with different plots and puzzles in each room. College Station has two nearby escape rooms.
Escape Room BCS is just 10-minutes away and features a rotating game list that may include escaping an evil scientist or sleuthing out secrets in an old attic. Padlock Escape Games is only one mile away and currently offers a murder mystery, an escape from kidnapping, and more. Escape reality for a while as you work to find answers and the way out!
Classic Arcade Games
There's nothing quite like the vintage video arcades filled with games featuring pixelated characters and staccato sound effects. In just a short 15-minute drive, you can step back in time and experience retro game playing as it was meant to be at NerdVana Vintage Arcade & Toys. Featuring classic arcade games including Ms. PacMan, Centipede, Street Fighter, and Donkey Kong, the game room has a fantastic collection of vintage machines. You won't need to fill your pockets with quarters here, though, as a flat rate daily fee covers you for unlimited play.
Bowling, Bumper Cars, and More
Enjoy a night of friendly competition! Play a game of bowling or a round or two of mini-golf. Gather friends for a laser tag battle. Grand Station is just 4 miles away and offers all these fun options and more, including virtual reality games, classic, and current video games, and even bumper cars. Watch their weekly specials for deals on unlimited bowling, laser tag, and mini-golf.
With easy access to shopping, restaurants, and entertainment as well as the Texas A & M University campus, Rise at Northgate is a wonderful community to call home. Please contact us today for more information or to arrange a tour. We'd love to show you around!