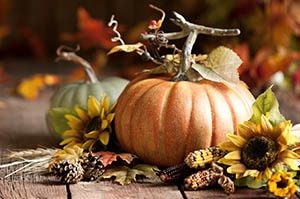 ---
Fall is here, and it's time for pumpkins and costumes and other seasonal delights. For those who love the smell of pumpkin spice and the feel of the crisp air, the best way to enjoy them is at an autumn event.
Here are a few to look forward to around our apartments in College Station, TX.
Aggie Habitat Pumpkin Patch
Dates: Now through October 31
Location: 220 Rock Prairie Rd, College Station, TX 77845
Join in the pumpkintastic fun and help out Habitat for Humanity by coming to see and buy pumpkins from the amazing pumpkin patch. You can act out your Charlie Brown memories, and collect as many pumpkins as you can carry home to decorate or carve for Halloween night. If you are a baker, you can create pumpkin pie from fresh pumpkins you buy right here. Find out more here.
Fightin' Texas Aggie Corn Maze
Dates: Now through October 28
Location: 2690 F&B Road, College Station, TX 77845
Join in the fun at the fourth annual corn maze grown by students in the Texas A&M Agronomy Society. Learn about agriculture and help raise funds to send members of the society to national academic conferences. In addition to the corn maze, this year there is also a vegetable garden and pumpkin patch. Lots of activities and family-friendly fun. You can find more information here on the Facebook page. Weather-related closings will be listed there as well.
Aggieland 12th Annual Weiner Fest 2018
Dates: October 14, 2018, 8:00 AM to 4:00 PM
Location: 1015 Colgate, College Station, TX 77840
Participate or just observe this hysterically funny event for Weiner dogs run by the Humane Society. You can volunteer, adopt a dog, or donate to help the Humane Society rescue animals in need. If you've never seen Weiner races, you should stop by. This event is a hoot to watch. Register your own dog for the costume contest, Weiner races or wanna-be races. There are lots of vendors to shop, and you will have a great time. Registration opens at 8:00 AM, and vendors open at 10:00 AM. Don't forget food and water for your dog. Find out more here.
To learn more about October events in College Station, contact us today!
Have you figured out your Halloween costume yet? If you need a little inspiration, head to one of the many Halloween shops near College Station! Click here to find our favorites.